I completely agree and would like to add that those she denounce attack her personally because they have no other answer to her.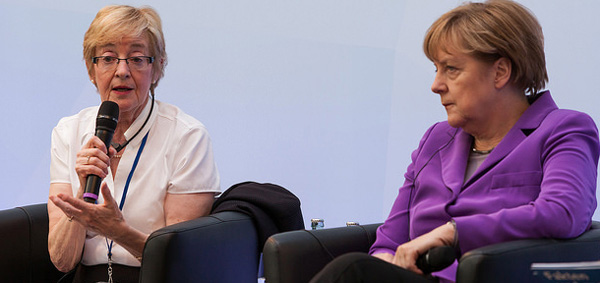 Council of Canadians National Chairperson Maude Barlow travelled to Berlin to challenge the Canada-European Union Comprehensive Economic and Trade Agreement (CETA) and other trade deals in a panel discussion with German Chancellor Angela Merkel.
"While the themes of the 2015 G7 are laudable – combating poverty, infectious disease and hunger, protecting the climate, and empowering women – the trade policies of the G7 countries have actually contributed to all the problems they are going to be discussing," said Barlow during the event. "These trade deals will exacerbate growing inequality and a deteriorating environment."
More...